Food Journalist Sara Liss Shares Her Kid-Friendly Guide to Miami
Photos: Sara Liss
Sara Liss has built a career out of spotlighting the coolest culinary talents and uncovering flavors from around the world. In addition to covering The Magic City's bursting scene as the senior food writer for Miami.com, the mother of three is as passionate about community as she is epicurean delights, which is why she also co-founded Saffron Supper Club and is the creator of Friday Beaching.
We got to know the Miami-based journalist — who recently led our Mamas Making It panel at TenOverSix — to learn more about her inspiring career journey and more. Read on to discover how she keeps her creative juices flowing, what her two community-minded events are all about, how she finds balance between motherhood and career, and her guide to exploring Miami's kid-friendly scene in Wynwood.
What's are the names and ages of your kids?
Isaac, 8; Dafna, 6; and Zev, 3.
In a nutshell, can you tell us more about your career journey and how you got to where you are today?
I started out as a hard-news journalist working at the Associated Press in Jerusalem, did a stint at Time Out Istanbul, then I veered into lifestyle writing and became the Miami editor of UrbanDaddy for five years. Through it all I've been freelancing and now I focus mostly on food, travel and design writing. I've also gotten more into the experiential realm with culinary and community events.
What have been a few of your career highlights?
Meeting and interviewing chefs and personalities whose careers I admire — like Daniel Boulud and Jean Georges Vongerichten. Doing long-form travel and culinary pieces like this one about traveling to Israel with two Miami chefs. Collaborating with talented chefs for my Saffron Supper Club. And hosting panels like this!
As a writer, how do you keep your creative juices flowing?
Lots of wine! But seriously getting out to meet and see people and interesting things. I am always inspired when I switch up my environment and leave my home office.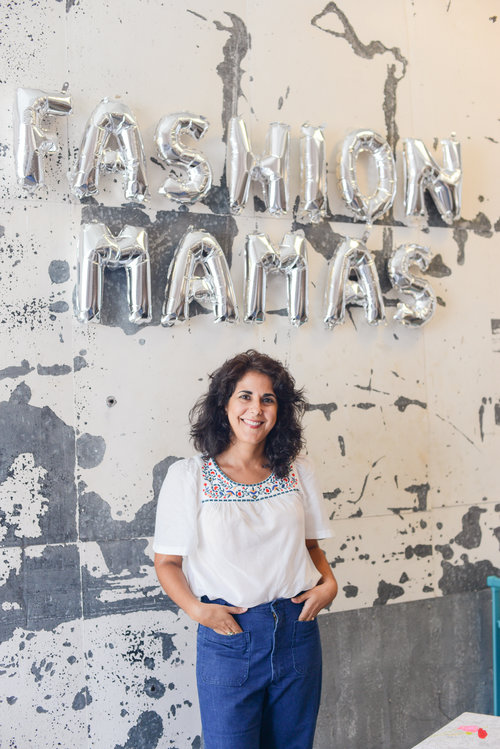 "There is no balance, there is only being present in the moment.
You also organize First Fridays at the beach and Saffron Supper Club. What inspired you to create those events?
Saffron Supper Club is a roving pop-up that explores the food and culture of the Middle East and was inspired by my and my partner Maude Eaton's love of Persian food and culture. We've been holding these event for five years now and they keep getting better and better, with amazing chef collaborations and beautiful dinners.
Friday Beach is a monthly community picnic that takes place on the Beach in my community of Surfside. It was something my friends and I were doing organically — a Friday afternoon happy hour and picnic with our kids — and I wanted to share it with the larger Miami community by showing how laid back and beautiful our "beach backyard" is. Now it's grown to over 400 attendees and we're in our third year with fashion presentations, drum circle, art activities and healthy brands participating.
You're putting together a quickie Miami tour for first-time visitors (with kiddos!) — what's on your Day 1 itinerary?
Head over to The Frost Museum for a morning of science and running around (burn off some energy at the water tables, aquarium, and exhibits). Then head to Wynwood for lunch. Take Insta-worthy photos at Wynwood Walls, dine at 1-800-Lucky market for Asian dishes (especially the green tea ice cream swirl for dessert). Do a little shopping at the funky boutiques in Wynwood and end up at Wynwood Yard in the afternoon for beers for the parents, live music and more eclectic bites from the food trucks there. And if it's a first Friday in the summer roll into Friday Beach in Surfside!
How do you define "work/life" balance as a mother with a career?
There is no balance, there is only being present in the moment. So when I'm with the kids, I try to be present and focused on them and when I'm working I try to stay focused on the task at hand. There is also forgiving yourself for not being perfect and having everything perfect all the time. Did I mention wine? I think that helps. Also, yoga. Lots of breathing.
What's your best advice to those who want to pursue a career as an editor?
Pick a subject you like — whether it's travel, food or fashion and start a blog based on that. You'll know in six months if you're cut out for this hustle or not.
Follow Sara on Instagram at @slissmia and check out Saffron Supper Club and Friday Beaching.