Meet Stephanie Pascarella: South Carolina Mama and Founder of Wash with Water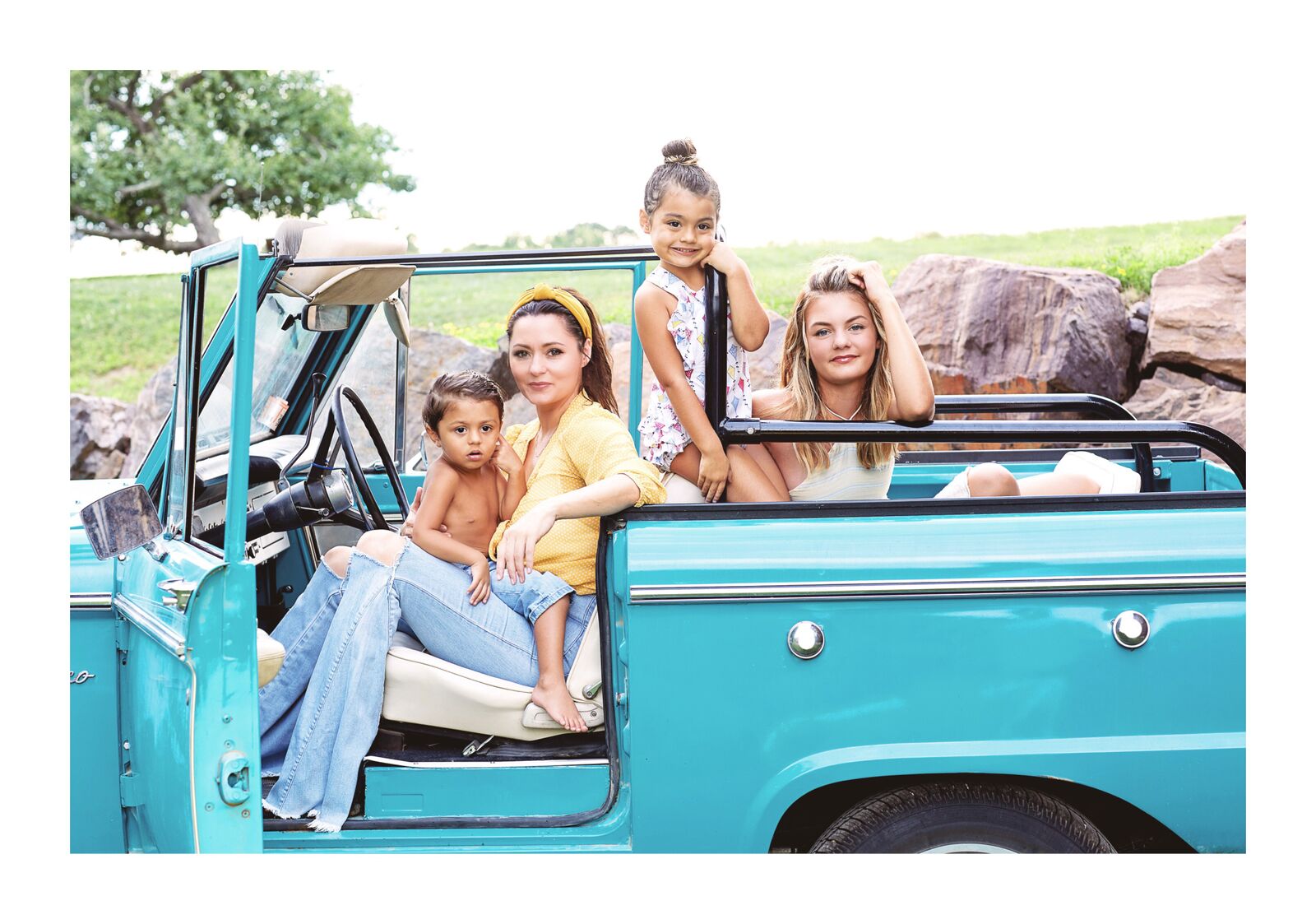 "Embrace your people. Support and love coming from fellow entrepreneurs (even if they are in different industries) is the best resource a new girlboss can have."
What do you do and what led you to this career?
As a child in Vermont, endless fields of wildflowers were my playground. When I became a mother, this untouched landscape became my inspiration and capturing the beauty in nature is how Wash with Water was born. Now recognized as the doyenne of all-natural bath time, I remain dedicated to crafting small-batch skin and hair products that remind us to slow down and enjoy the little things that make life beautiful. Celebrated by families from Singapore to Toronto, all of our award-winning, made-in-the-USA products are created using only ingredients chosen with the utmost care.
What are the names and ages of your little ones?
Violet, who is 12 years old; Valentina, who is 5 years old; and Vonn, who is 3 years old.
What has been your biggest career achievement thus far?
Without a doubt being the first to market and setting the bar for the beauty industry with our CBD Hemp oil collection was a milestone that I am so proud of. Wash with Water, makers of organic skincare products for babies since 2013, released the very first line of personal skincare products developed for both babies and moms that includes CBD hemp oil. The entire Wash with Water family is over the moon to be wellness pioneers as we introduce the first ever hybrid CBD line for babies and mamas. We have an extraordinary opportunity to continue to revolutionize bath time with Cannabinoids, which are unique 'antioxidants and neuroprotectants' that have not yet been fully maximized until now.
What is the most rewarding aspect of being a mother?
All of the new, daily experiences seen through fresh eyes gives such purpose and allows me to take more time to truly savor the ordinary pieces that make life so spectacular.
And what is the most challenging?
Spending 1:1 time weekly with each of my children can really be a juggling act. My minis are all so different and they love the mama & me time as much as I do. Between the three children, Wash with Water and my new store the COMMUNITY- finding time alone for everyone (including my partner) is by far my biggest challenge.
What is your best advice for someone new to your industry?
Embrace your people. Support and love coming from fellow entrepreneurs (even if they are in different industries) is the best resource a new girlboss can have.
What is your best advice for a new mother?
Find a way to carve out "me time" right from the very beginning. Daily self-care is a vital aspect of fully being able to embrace this new role.
What's next for you? Do you have any exciting projects coming up?
Throughout 2019, Wash with Water will debut additional products as part of our new CBD Hemp oil collection. We believe CBD's most attractive qualities are its anti-inflammatory properties as many people of all ages are in need of a solution for dry skin, acne, psoriasis, and eczema. Inflammation is at the root of so many skin issues – whether that's acne or the signs of aging. This proven ingredient is vital to our results-driven skincare and the future of Wash with Water.